My son participated in a pro soccer combine last year and was selected for a "showcase" event. The company was forming a team of thirty plus players. The plan was for this team to attend the showcase, train and play games in Europe, with the hope of being signed by one of the clubs. This sounded wonderful.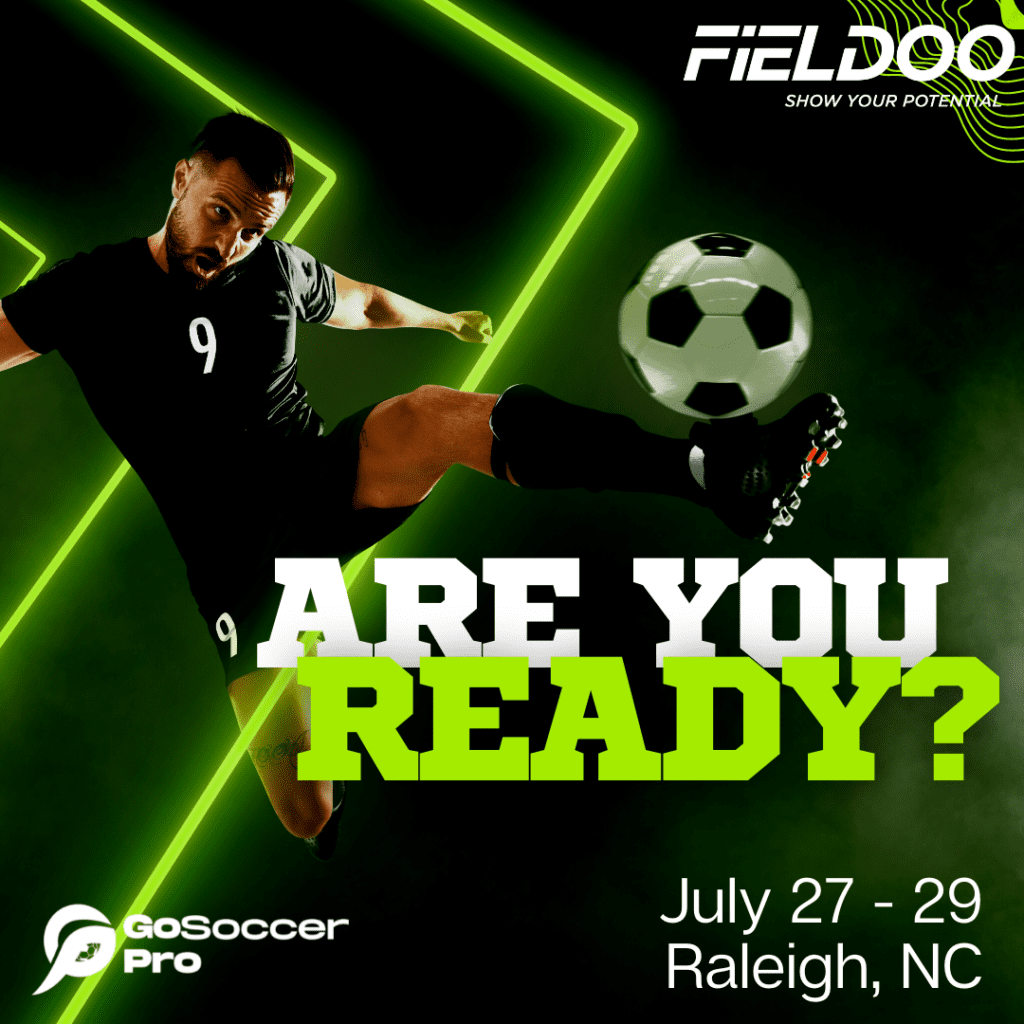 Then we found out that the group charged $3500 to participate, and that he would have to cover his own travel expenses. This did not sound wonderful.
It got me thinking. There is SO much talent here in the US. I was already in touch with a lot of players who wanted to learn how to train in Europe. What if I found a European partner and began to offer my own pro soccer combine – here in the US – for clubs in Europe!!!
GoSoccerPro has partnered with Fieldoo, a European company, to begin offering pro soccer combines. Fieldoo has a long established history of placing players with clubs throughout Europe and they have successfully placed dozens of players. They have the connections needed to help players sign with clubs. 
Our first pro soccer combine will be July 27 – 29th in Raleigh, North Carolina.  Professional coaches and scouts, as well as Fieldoo staff, will be coming to evaluate players. You can reserve your spot and find out more about it by clicking the blue button below.
Pro Soccer Combine
This event is open to players aged 15 – 24. The location is the Wake Competition Center (WCC) in Morrisville, NC. Testing will be conducted at the Athletic Lab, also on the grounds of the WCC.
We have spoken with a local hotel. They will be providing breakfast for any players who stay there along with shuttle service to and from the fields.
Our goal, at Go Soccer Pro, has always been to create a pathway for top youth soccer players to train abroad or play professionally in Europe.
Back to Blog Posts & News
Back to Homepage