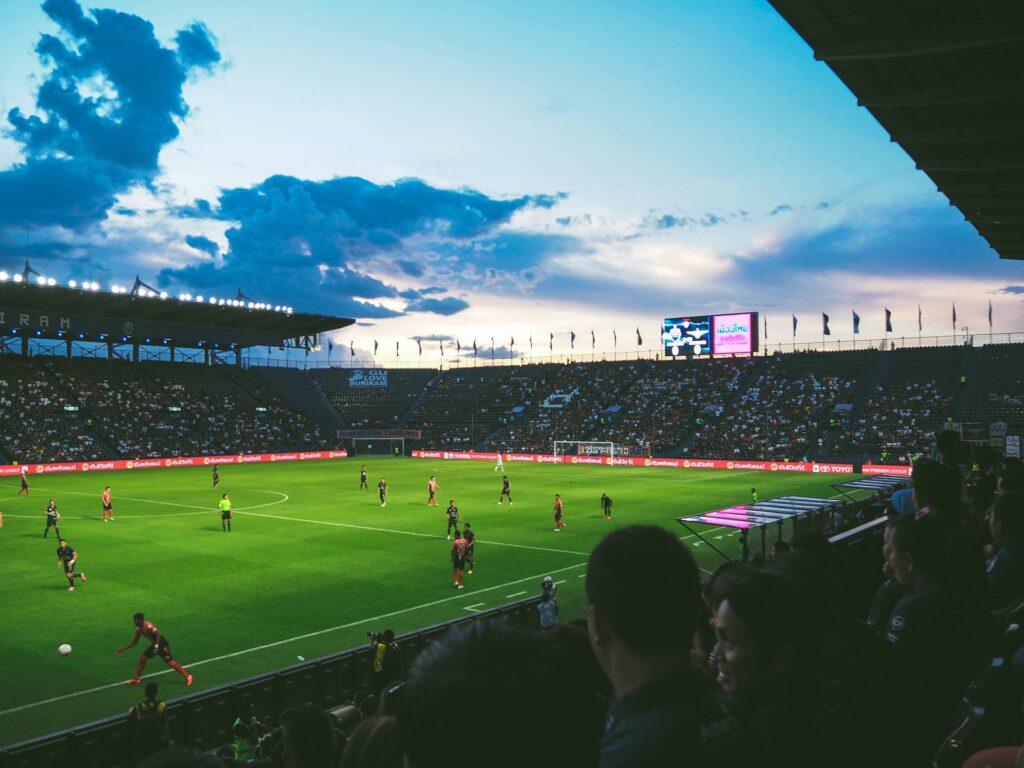 We don't tend to hear as much about players from small countries in Europe making it into the Powerhouse football leagues in Spain, UK, Germany France or Italy. Many players tend to work their way up in their home nation. In some cases, they come from one of the other major footballing powers – either Europe, South America, or Africa.
Here are a few examples of players from some small countries in Europe who have made it into the larger European nation football leagues.
David Alaba, originally from Austria
Alaba, has 91 caps for his country. He began playing football for a local club before joining the Austria Vienna youth set up. In 2008 he moved to Germany and Bayern Munich. He went on to play for them 431 times, scoring 31 goals.
During his time in Germany, he won ten Bundesliga titles, six German Cups, the Champions League twice, and the Club World Cup on two occasions.
The eight-time Austrian footballer of the year joined Real Madrid on a free transfer last summer. He is currently part of the side that leads La Liga by five points and is in the last 16 of the Champions League.
Marcel Sabitzer, originally from Austria
Sabitzer who has 57 full international caps and10 goals to his name, began his career in Austrian football with Admira Wacker, before joining Rapid Vienna. He then joined Bundesliga side RB Leipzig. Sabitzer spent his first season with them back on loan with Red Bull Salzburg. He helped win the Austrian Bundesliga title with them and the domestic cup.
Eventually, he returned to Leipzig. There he spent the next six seasons. He was named in the Bundesliga team of the 2019 – 2020 season.
Last summer, Sabitzer made the move to Bayern Munich and has made 15 appearances in all competitions for them so far.
Jan Oblak, originally from Slovenia
Jan Oblak is frequently described as one of the best goalkeepers in the world.
He signed for Portuguese side Benfica at the young age of 17. Oblak moved in a series of loans amongst lower league Portuguese teams. Eventually, he returned to Lisbon. He was part of the side that won the domestic treble in 2013 – 2014. He was sold to Atlético Madrid.
Since then, he has made 331 club appearances for Atlético. He won the league with them last season and has also picked up a Europa League winners' medal with them. Additionally, he finished runner-up in the Champions League.
Oblak was named The Slovenian footballer of the year on six occasions, he has won 44 international caps.
Samir Handanović, originally from Slovenia
Handanović proves that Oblak is not the only excellent goalkeeper Slovenia has produced. Now 37, he began playing in local football, before signing for Italian club Udinese at the age of 20.
The club loaned him to Treviso, Lazio and Rimini before he established himself with Udinese. In total, he made 212 appearances for them.
In 2012 he transferred to Inter Milan, where he still plays today.
Handanović has made more than 400 appearances for Inter. He helped them win the Serie A title under Antonio Conte last season. He was also in goal when they won the Supercoppa Italia recently.
Named in the Serie A team of the season four times, he has won 81 caps for Slovenia. This number would have likely been higher except for the appearance of Oblak.
Bulgaria
While Bulgaria does not have anybody among the current crop of players to compare with past legends like Hristo Stoichkov and Dimitar Berbatov, they still have players represented in the top European leagues.
Andrey Galabinov, originally from Bulgaria
Striker Galabinov began his youth career with CSKA Sofia. After, a brief spell in Cyprus, moved to Italy where he joined regional side Castellerano. A move to Serie A and Bologna followed, but he never played a game for them. Instead, he spent time on loan with Giulianova and Giacomense. He also played a season with the now defunct Lumezzane. Following this, he joined Livorno, who spent the majority of his time with in Serie B.
He was loaned several more times, and spent two seasons with Novara, before finally making it to Serie A with Genoa. Galabiov was eventually transferred to Spezia where he helped them gain promotion to Serie A, but is now back in Serie B with Reggina. He has played 14 times for Bulgaria, scoring twice.
Valentin Antov, originally from Bulgaria
Antov, is primarily a central defender, although he can play as a defensive midfielder as well. He came through the youth set-up at CSKA Sofia. Antov made 60 appearances for the senior team before spending the second part of last season in Serie A on loan with Bologna.
He is currently on loan in Serie B with Monza. Antov has played at every age group for Bulgaria from under-16 upwards and currently has 11 senior caps to his name. Antov is only 21, so it will be exciting to follow his career.
In conclusion, we need to look at some of the small countries in Europe as possible entryways to top level soccer.
Back to Blog Posts & News
Back to Homepage